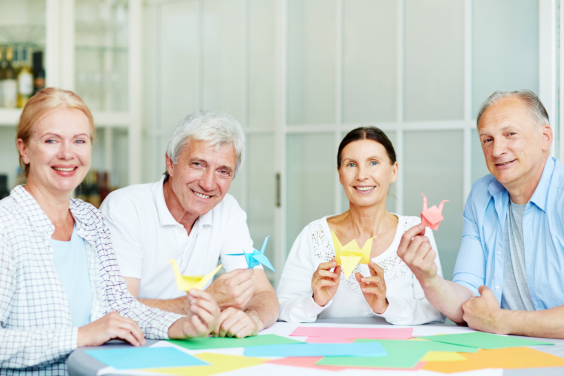 People who have physically and cognitively-challenged loved ones are very reluctant to part with them. We are hesitant to put other people in charge of their care and that's perfectly understandable.
However, there are times when living at home would no longer be conducive to a high quality of life for the elderly and functionally disabled. We only want the best life for the people we love. If achieving that means admitting them to an assisted living facility, then that's what we have to do.
Choosing a great facility is of utmost importance. Beloved Shepherd LLC, a provider of habilitation services in Fort Wayne, Indiana, is an excellent option for people who need to transition to assisted living.
Here are five amazing benefits of this type of care arrangement:
A high quality of life
A reputable facility is able to offer all kinds of services and amenities. Your loved ones will be housed in beautiful, spacious rooms, have excellent company, and be assisted by highly-trained professionals on a regular basis.
Assistance with daily living activities
Naturally, residents would have their own self-care tasks and activities to accomplish throughout the day. The facility's staff would know how to provide the level of assistance that preserves the resident's independence and dignity.
Making new friends
Living in a facility allows a resident to make new friends. These people will likely be just like them: people who are struggling with health challenges and are at a point in their lives when they just want to be happy. Being able to establish this kind of bond provides the resident a feeling of belonging.
Engaging in new activities
An assisted living center provides fun recreational activities for their residents as well. These games will be facilitated and organized by the staff and are guaranteed to provide a safe and fun learning experience for your loved ones.
Finding meaning in life
Your loved ones were probably feeling constantly alone and left out at home. They were never really able to find fulfillment in their day because you were off to work and the kids were busy with school. Your loved ones deserve to live independently and have a life a life of their own. They can accomplish this goal at a quality residential habilitation center like Beloved Shepherd LLC.
Are you planning to admit your loved ones to an assisted living facility? Be sure to take it up with them first. After all, it's important for these individuals to have a say in decisions that concern their lives. You can further convince your loved ones by accompanying them on a tour of the Beloved Shepherd LLC grounds.
Feel free to call or drop by today.