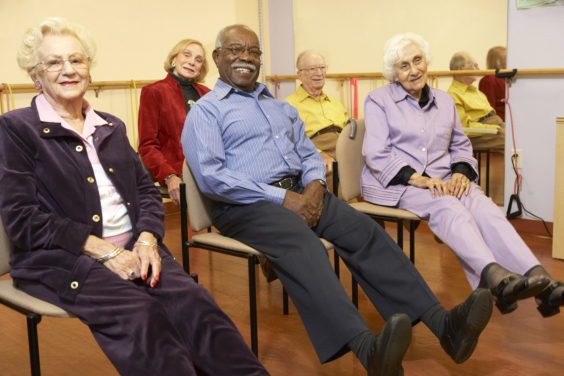 What is residential habilitation? These are services provided by a residential facility that are structured around the needs of its physically and functionally disabled residents.
Witnessing our loved ones struggle with the simplest tasks is heartbreaking. It can also be a frustrating situation altogether because there's really nothing we can do to make things better. However, just because you can't do anything yourself doesn't mean you can't ask help from experts. Beloved Shepherd LLC is a provider of Respite Services in Fort Wayne, Indiana that aims to give the disabled members of the community and their families a break from the physical and emotional toll that comes from being in their unfortunate predicament.
Here we will discuss the ways in which residential habilitation can make a difference in families' lives:
Exceptional care.
It goes without saying that only the very best care should be provided to our family members. Whenever our loved one is struggling to cope with his or her disability, we only want the most reputable agency to handle their care. Residential habilitation focuses on providing support services that cater to the specific needs of your loved one, helping them overcome challenges that keep them from living life to the fullest.
Living a good life.
Disability should never be the end of anyone's dreams. These days, agencies that provide Support Service in Indiana are dedicated to guiding the disabled segment of the population to a life of fulfillment and success. Residential habilitation gives your loved ones the care they need to take on the challenges of their disabilities and life in general, with independence and dignity.
Peace of mind.
Disabilities don't merely affect the persons who have them, but their family and friends as well. It's difficult to find any reprieve when the people you care about are suffering on a daily basis and unable to live the lives they deserve. Because residential habilitation brings the best care providers in the industry together, families can rest assured that the highest quality and most structured care service is consistently delivered to their loved ones. This ensures peace of mind for the entire family and allows everyone to move forward in life.
A high quality of life.
Everyone deserves to live the very best life they can despite the challenges they face. Residential habilitation prevents disabilities from taking root in your loved one's life and allows them to cope with the issues it brings in the best possible way. The care and support these agencies provide help them pursue their dreams and accomplish their goals.
Overcoming disability can be a huge challenge for families. Residential habilitation makes it easier by delivering care and support that not only centers on the needs of the physically and functionally disabled, but also on the family members who care for them at home.
In what other ways can residential habilitation change lives? Please share your ideas in the comments section.