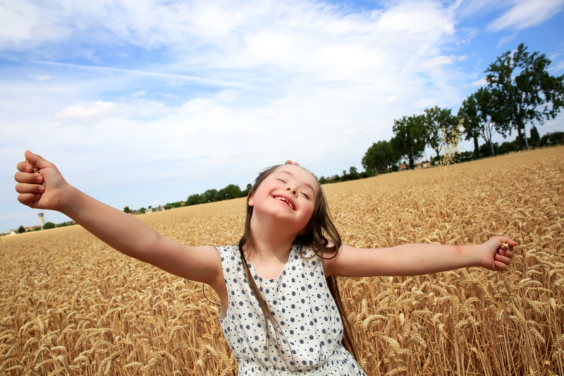 Disabilities of any kind should not keep you from enjoying life outdoors.
Do you have a family member with a disability? How often do you let them go outside? As a provider of habilitation services in Fort Wayne, Indiana, we have seen the lasting benefits of the regular outdoor life for a loved one with a disability.
Here are a few samples of what we mean:
Physical exercise
Your child with a disability still needs exercise. Physical disabilities should not keep a person from enjoying the rewards of physical fitness. There are a host of activities that can enhance their physical faculties. Outdoor activities also provide them with opportunities for active participation.
Fresh air
The outdoors provides exposure to fresh air. In the many times that we have assisted our members from their residential habilitation in their outdoor activities, we have seen how they always enjoy the fresh air. Aside from its health benefits, fresh air is also relaxing and refreshing, giving your loved one a calm disposition.
Exposure to nature
Spending time in nature can provide numerous benefits to a person, with or without a disability. Seeing different cloud formations on a summer day, or witnessing a newly sprouting flower in spring are exhilarating experiences for someone who might be confined in a wheelchair most of the time. Nature on its own is therapeutic. Even the sound of the sea can calm down a disturbed spirit.
Love for the environment
The more your family member goes outdoors, the more they see and appreciate the beauty of nature. As a result, they will learn to take care of the environment and support environmental advocacies. For instance, they will learn to throw their garbage in designated bins, or learn to use items that are environment-friendly.
Bonding with family
Who doesn't benefit from quality bonding with the family? A regular trip outdoors can give your child more precious time with you. Whatever your intended outdoor activity may be, they can truly relish their experience with you.
Beloved Shepherd LLC works with you in providing quality care for your loved one with a disability. Aside from providing you with that much-needed break through our respite services in Indiana, you can also entrust your loved one to our care. We understand that there may come a point when providing personal care to a loved one with a disability goes beyond your means and skills. Our assisted living facility is always ready to welcome those who need our services.
To know more about how we can help you, don't hesitate to talk to our friendly staff. Share this post to encourage your fellow parents.