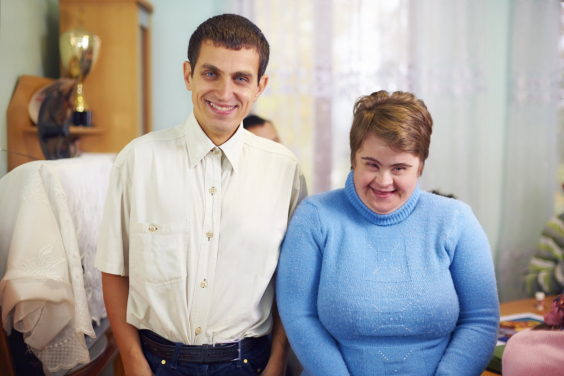 People with physical or developmental disabilities require assistance in completing their day-to-day activities. For these people, a support service in Indiana is definitely a must. This service helps in improving one's ability to do self-care. Through this service, the individual can enjoy an improved quality of life.
It isn't just the individuals with disabilities who can enjoy the benefits of habilitation. In fact, one's primary caregiver can also take advantage of this service to avoid getting burned out. After all, the primary caregiver can take a rest while the person they are caring for is undergoing the habilitation program. They don't need to spend extra to hire another caregiver offering respite services in Fort Wayne, Indiana.
Aside from these, there are many other benefits that one can enjoy with residential habilitation programs. Here are the benefits that habilitation brings:
Building Skills for Daily Life

Habilitation aims to give individuals with disabilities as much independence as possible. The program will teach the individual the right skills for daily living. These skills include the following:

Eating and food preparation
Personal hygiene
Dressing
Household chores
Grooming

Being able to master these skills despite one's physical or developmental difficulties not only encourages independence, but it also instills a sense of fulfillment as well as boosts self-esteem.

Improving Communication and Socialization Skills

Socialization is healthy. Thus, individuals with disabilities should not isolate themselves. They should be able to communicate with friends and family members. They should also go out and meet other people. Habilitation services ensure that these individuals are able to socialize well with others. The skills taught during the program include:

Interpersonal and social skills
Communications
Decision-making and problem-solving skills

Connecting with others has a positive impact on an individual's general well-being. Thus, open opportunities for individuals with disabilities to interact with others.

Health Monitoring

Individuals with limited mobility will require home health care. They will surely need the assistance of their caregiver to do most things around the house. However, that shouldn't give off the impression that they are helpless and can't do things on their own, especially with regards to their health. The program will allow them to do even the smallest things such as:

Monitoring physical conditions
Providing assistance with medication management
Mobility

Staying healthy is one's topmost priority. With habilitation programs, one can certainly improve their state in no time.

Other Skills

Depending on the status of one's disability, there are other things that can be learned during the program. These skills include:

Financial management
Perceptual and motor skills
Utilizing community resource
Beloved Shepherd LLC helps individuals with disabilities gain as much independence as possible for their condition. Do you know of someone who might need habilitation programs? Share this post so they will know what's in store for them as they go through this program.