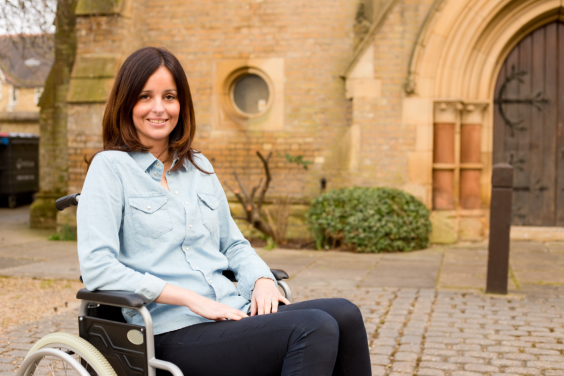 Just like you, people with developmental disabilities can also benefit from being in an engaging social circle. Thankfully, today's generation has given us a wider understanding and acceptance of the uniqueness of every person, regardless of our differences. So whether you have a loved one with a developmental disability or not, you will eventually encounter this unique personality in the long run.
As a provider of Habilitation Services in Fort Wayne, Indiana, we have been keeping company with brilliant individuals with this disability. We can say that they are as much as sociable personalities as you are. However, if you're feeling a bit awkward at the thought of these scenarios, perhaps these tips can help:
Get to know them
Your view of a person will drastically transform once you get to know them. You can learn about their type of disability, what their health and emotional needs are, and what activities and programs are ideal for them. If you don't have regular access with these individuals, you can always go online. You can also visit places or Assisted Living Facility that accommodate them.
Know their health needs
Speaking of getting to know them, knowing about their health needs can make you a better friend for them. It's best to gather this information in the closest proximity possible. Inquire about their health needs as relevant in their area of jurisdiction. This way, you can also be relevant in your response to their situations. If you would also like to host an activity with them, understanding their health needs can also be beneficial for the success of the event.
Form partnerships
Look for organizations and care facilities that meet the needs of persons with developmental disabilities. You can partner with them to spread awareness. You can start with your local area, then work your way up to the state and national organizations. You can even tap universities with expert practice on developmental disabilities. With these partnerships, you can even help individuals gather financial support if ever they need it.
Gather data from actual persons
To encourage others in developing a better view towards individuals with developmental disabilities, gather information from them or their immediate families. You can talk with their family caregivers to assess their health needs, community involvement, and other important factors that help put them in a bright light.
At Beloved Shepherd LLC, we have a team of dedicated staff who are working to support and assist persons with developmental disability. Aside from assisting them in their Residential Habilitation, we also work with family caregivers so they can take rest from this awesome task. We extend Respite Services in Indiana to give enough time for family caregivers to recover their strength and get back to their support once again. If you'd like to know about our services, feel free to contact us.
Don't forget to share this post with a loved one!