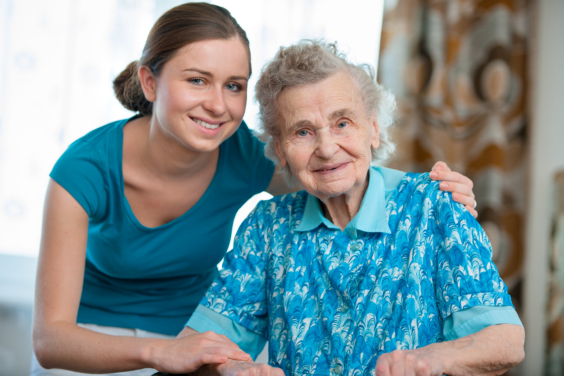 You've made plans. Your schedule is booked. You're ready to take on the world again as providers of Respite Services in Fort Wayne, Indiana, fill in your spot at your loved one's side. But while you're hyped to have some time off, how can you make sure that the person you're caring for will be comfortable while you're gone?
No need to fuss, preparing your loved one for receiving respite care is as easy the few steps that we've enumerated for you below. To begin, you must take it into consideration to…
List down your loved one's needs
Contrary to popular belief, not everyone who has been diagnosed with disabilities require the same exact thing. And because of that, it is important for you to determine the specific needs of your loved one. Making this small effort will bring you the peace of mind that the person you are looking after will have the same exact quality of care that you have provided them so far.
Help your loved one understand what respite care is about
Is respite care an act of abandonment? Quite far from it. This nifty service will allow the family caregiver to rest or tend to other obligations while the patient remains in good hands. While your loved one may be a bit uncertain now, they will certainly warm up to having respite care soon.
Ask your loved one if they have any questions about the service
If it is your first time signing up for this service, it's fairly natural that your loved one, or even you, may have a couple of questions about how this type of service works. And that's okay! Without further ado, you can always reach out to

Beloved Shepherd LLC

. We have diligent representatives on the line that are always ready to take your call.
Tell your loved one what they should expect from respite care
There is no one way to provide respite care. It can be delivered in several forms and it can come with a variety of services as well. In the end, the type of respite care that your loved one receives will depend on the kind of needs that they have.
This is why it is important for you as the family caregiver to make note of the manner of assistance you usually offer the person you are caring for. Being elaborate with the service provider will help secure that the Support Service in Indiana that your loved one will acquire is equal or even better compared what they are already receiving.
So, do you think you will be able to have an easier time preparing the person you care about for respite care? If you still have concerns or questions on your mind, you can always drop us a comment in the reply box just below this post. Or, if it is more convenient for you, you can also contact us.