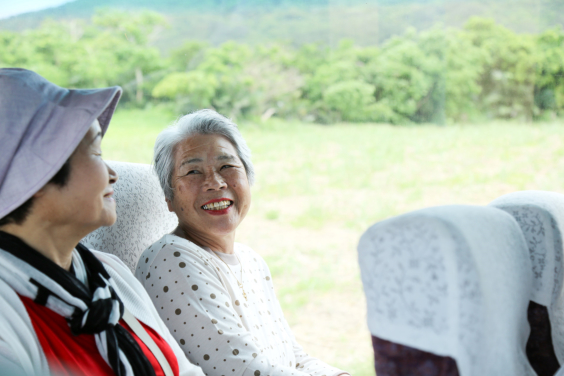 When you are a caregiver, you might think that taking a vacation with your client is out of the question. Fortunately, with a little planning and attention to detail, you can take a memorable trip with your whole family while ensuring that everyone's needs are met.
Beloved Shepherd LLC, a trusted provider of support services in Indiana, offers the following tips for safe and easy travel with a senior or disabled loved one:
Consider realistic options.
Traveling can be an extra source of stress for both seniors and caregivers. The idea of handling a loved one's chronic illness or limited mobility while away from home can lead to anxiety rather than excitement. To ensure that everyone feels prepared, discuss your potential travel itinerary with your home health care providers. Acknowledge any concerns that your loved one may have. Consider realistic travel options.
Plan for emergencies.
Make sure to plan for emergencies. Bring a comprehensive emergency checklist in case your loved one experiences a setback while traveling. This should include your loved one's physician's contact information, medical history, complete prescriptions list, and any contact details for family and friends. Make sure to pack a basic first-aid kit too.
Tailor your travel plans to suit your loved one's needs and capabilities.
When planning a vacation with a senior or disabled loved one, attention to detail is highly important. Think about how much luggage and medical equipment you will be traveling with, what accessibility features you require, and special needs that must be met during the trip. Be sure to request accommodations that you will need and inquire about additional accessibility features that the hotel or airline may offer. For instance, you may want to book hotel rooms on the first floor, reserve aisle seats near lavatories, or request specialty meals to meet your loved one's dietary restrictions.
Arrange caretaking shifts.
Remember, this is your vacation, too! Make sure to arrange caretaking shifts – let your other family members help with caregiving. Plan activities as a family and make sure that each one of you gets a break from caregiving responsibilities. For instance, if your loved one tends to take a nap in the afternoons, alternate caregiving duties with other family members so that everyone has time to relax or explore. If you can, bringing a provider of Support Service in Indiana along during the trip is a great way to ensure that your loved one gets quality care and respite for you and your family.
The Takeaway
With some careful planning and accommodations, your senior or disabled loved one can still participate in family vacations. However, if vacationing is no longer a feasible option for your loved one, we offer respite services in Fort Wayne, Indiana that provides you with the opportunity to get away while having the assurance that your loved one is receiving quality care in your absence.