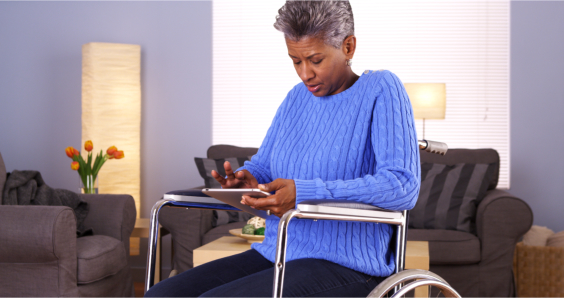 Residential habilitation services are for individuals who require assistance to get through the day due to physical disabilities and developmental disabilities. These individuals still have the ability to live independently at home but through residential habitation services, we are able to improve their quality of life. We do this by helping them preserve their self-care abilities.
Have you or your loved one been referred to Residential Habilitation? It's important to know the very basics of what to expect. We will try to explain the benefits of Residential Habilitation and what it can contribute to your day-to-day life.
Skill Building:

As part of our habilitation services in Fort Wayne, Indiana, Beloved Shepherd LLC is committed to helping you build the skills needed for everyday life. These skills can be anything from learning how to live on your own to cope with a new disability that you may have recently sustained. This service is designed to help you maintain your independence, so you can continue living on your own terms.

Personalized Plans:

We do not have generic or cookie-cutter plans. All of our care plans are "Person-Centered-Plan" personalized to meet the individual unique plan. It is our goal to help you in any way we can, so you can live a full and satisfying lifestyle. Since everyone is different, we will need to have a different approach when it comes down to taking care of our clients.

Respite for the Caregiver:

We offer exceptional respite services in Indiana. Are you a caregiver for a developmentally or physically disabled loved one? When you are the sole care provider for your loved one, this can be a challenging task because you still have other responsibilities to take care of such as your job or your own children/family. However, through our respite care services, you can rest easy because your loved one will be in the best hands possible when you're taking a break from your caregiving tasks. We will provide them with the same level of care that you would provide yourself while personalizing our support to ensure all of their needs are being met.
That is just the basics of residential habilitation services. These services are effective for helping people with disabilities live fuller, normal, and more independent lives at home and on their own terms. By teaching our clients valuable skills and empowering them to support themselves, we are committed to helping these individuals live the lives they deserve, regardless of their disabilities or conditions that they were born with or got later in life.
Would you like to give this opportunity for yourself or a loved one? Talk to us soon! Please don't hesitate to contact us.