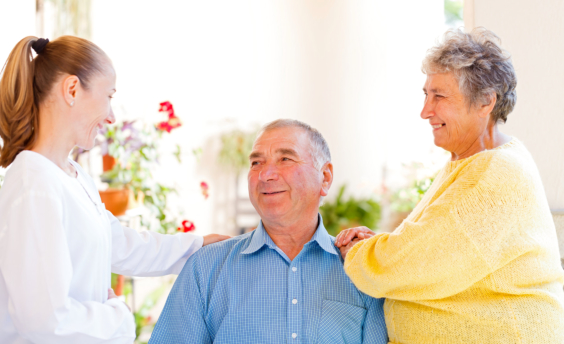 If you think that you are the only one facing this challenge – you are not alone. A senior refusing to receive help is a common situation for family caregivers around the globe face. In fact, even professional caregivers frequently encounter this kind of situation in their career.
So how do you deal with a senior loved one who refuses to get help? Our years of experience as a provider of residential habilitation and running an assisted living facility has taught us the following strategies:
Discover the root cause of the refusal

The first step you need to take is to find out the reason behind your loved one's refusal. Unfortunately, a lot of people fail to do this. As a result – there is a lack of understanding and absence of effective communication.

By finding out the reason behind the refusal to receive help or care, you can gain better understanding of how your loved one feels and thinks. This allows you to come up with a better approach or strategy on how to deal with the situation.

Ask questions. You will be surprised to know that your senior loved one's refusal are actually on a good sense. One of the most common reasons are lack of privacy, fear of losing independence, and concern over cost of care. Listen with empathy and most importantly acknowledge their feelings.

Look for the right opportunity

Since it is such a sensitive subject for a lot of seniors, picking the right time and place is vital. Timing is everything.

Deciding when to talk and offer help again is extremely important. Doing this at a time of crisis is a huge NO. It is best to bring up the subject again when the issue is under control or less pressure. Choose a neutral place free of distraction where both of you can have a heart to heart talk.

Know your options

Before setting the time and place, make sure you know your options. You do not want to go into an argument blind and without substantial information to back up your appeal.

Do your homework. The internet can provide you with a lot of information about this matter. Look into credible providers and services available within your area. Be ready with specific recommendations. This will help give your elder loved one reassurance and a peace of mind.

Offer options

Most importantly – get your loved one involved. Do not just spit out recommendations, offer options as well. It is important to remember that your loved one's life will be affected by the decisions. It is thereby imperative that they have a choice. Include your loved in looking for providers, scheduling tours, and talking with the staff.

This is also an excellent strategy to reinforce the concept of control. Always remember that your elderly loved one is a grown up and not a child and so you must treat them as one.
If you are looking into habilitation services in Fort Wayne, Indiana, you can call Beloved Shepherd LLC to learn more about our services. Thank you for your trust in our staff.