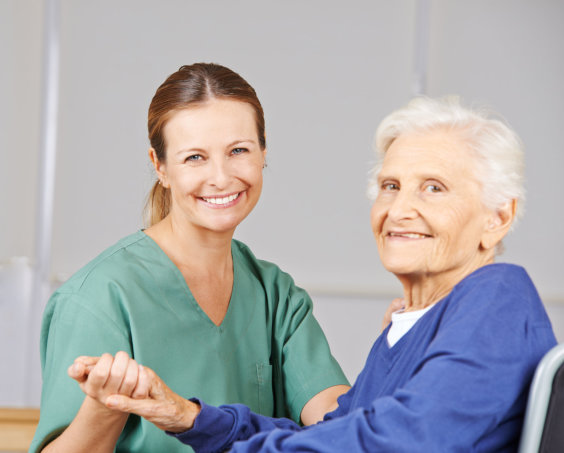 People often overlook respite services until they are experiencing what respite services are meant to prevent – burnout, stress, tiredness, resentment, and a host of other feelings. Yes, caregiving, no matter how rewarding, can make you experience all these things and more.
As a provider of first-rate habilitation services in Fort Wayne, Indiana, we believe that it is a critical aspect of caregiving to know when to take a break and ask for help. It's all about knowing that you can no longer do things on your own anymore. More than anything else, it's about putting your loved one's care above your desire to always be in control. Because at the end of the day, it's the level of care your loved ones receive that matters most.
The below section discusses some of the reasons why you should get respite services in Indiana for your loved one:
Respite keeps you happy and healthy.

Caregiving can sometimes be a full-time job. Others will let it consume every aspect of their lives to the point of neglecting their health and well-being. This kind of set-up takes its toll on them physically, mentally, and emotionally. You'll often notice how full-time caregivers look incredibly stressed and sometimes unhealthy. It's not at all ideal to focus your energy solely on caring for someone without giving yourself a necessary break to keep things in perspective.

Respite allows you to catch up with your friends and maintain social connections.

You deserve to hang out with the people who've been there for you through all the ups and downs. You deserve to have fun. Everybody deserves to let loose and be themselves every once in a while. When was the last time you were able to just be you and not think about all the stressful things that have been happening in your life? You deserve a day like that just like any other busy person.

Respite prevents you from resenting your loved one.

Yes, this is a very realistic scenario and it could very well happen to you if you're not careful enough. In the beginning, you may be all for caring for your loved ones without bothering other people, insisting that you can do things on your own. Later, you realize that opportunities have passed you by because you were, in fact, "too busy" to grab them. Some family caregivers fall victim to this and then end up resenting their loved ones.

Don't make the mistake of slipping on the fulfilling rewards of caregiving just because you have not taken that much-needed break. You can access the kind of help that would make a difference in both yours and your loved one's life.
Respite care is just one of the services offered by Beloved Shepherd LLC. We have a pool of qualified care providers who are experienced in this field. You can entrust your loved one's well-being to our care as you take that life-saving break.
You're more than welcome to call or visit our assisted living facility today!