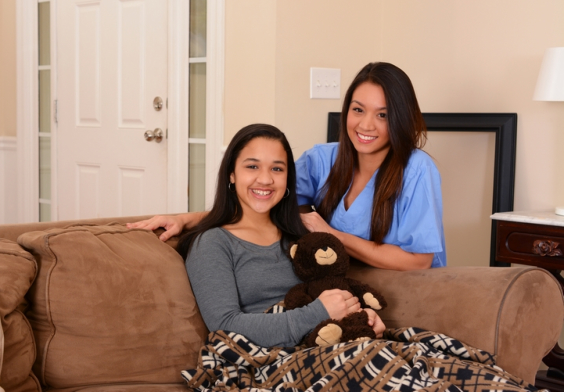 Do you know that more than 300 million Americans are living with a disability? According to the census bureau, the disabilities include physical, cognitive, ambulatory, and independent living. With this figure, it won't be surprising if you or your family member is facing a disability challenge at home. While we know that every disability has its own set of limitations, we also believe at Beloved Shepherd LLC that with the right amount of care, every patient can still live with dignity and independence.
Hence, as a premier provider of habilitation services in Fort Wayne, Indiana, we provide care services to a person with disability in such a way that their living condition is uplifted and normalized. Here are three of the many reasons why you can let us attend to the needs of your family member with a disability:
Quality care

Our staff team is highly-skilled and experienced in this field of care especially in extending assistance services to persons with disabilities. Our team nurtures the culture of trust and consistency to deliver the quality of care that your family member deserves. With this on top of our goals, you can definitely entrust to us the care of your loved one as they strive to go above this challenge.

Client-centered

We advocate in providing support services to people with special needs so that they can have a positive impact in the community. We believe that a disability can only limit a person when they allow it. With proper assistance, the disability can turn to inspiration. Hence, we provide skill enhancement programs, community integration activities, and family orientation assistance so you will know how to properly respond to disability needs at home.

Residential service

Our services are catered to patients who are living alone or with their families in their own homes. People with disabilities tend to prefer staying inside their homes than elsewhere. For those living alone, this setup may compromise other personal basic care. So, we provide residential habilitation services such as personal grooming, household chores, and meal preparation, among others.
At Beloved Shepherd LLC, we believe in the value and worth of every person whether they have a disability or not. In our intent to elevate their way of living, we also recognize that providing care for family members with special needs comes with heavy duties and responsibilities. Hence, we also extend respite services in Indiana for primary family caregivers who want to take a break from this crucial responsibility. We understand the love and care that you provide and we intend to provide the same attention with equal quality.
If you have further inquiries on the care services we provide for patients with special needs, don't hesitate to reach out to us. Set an appointment with us soon!