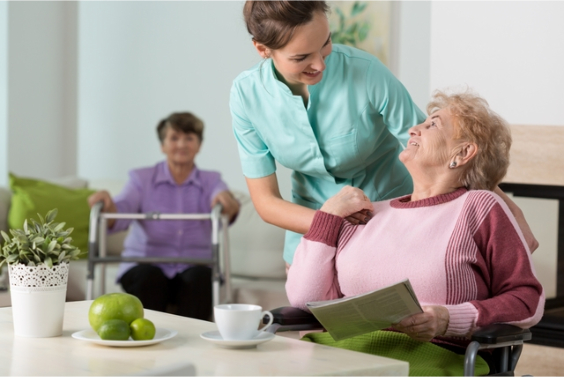 It is no secret that even we, as healthy individuals, need a minimal form of assistance for our daily needs. Now, what more our family members who are sick or have a health condition or generally unable to function the way they normally do? And, for a lot of us, the flow of life has to continue so that we may take care of ourselves and our families better. We work to achieve the means to live a comfortable life.
As such, it is difficult for us as family members of the sick to be consistent in providing care for them. That is why places like Beloved Shepherd LLC, an Assisted Living Facility that also offers Respite Services in Indiana, exists.
Here are the top 4 benefits of assisted living:
It is much safer.

Assisted living facilities are composed of staff and personnel who are dedicated to providing the best possible care. As such, it is easy to ensure that safety is always at the top of mind for staff and personnel. Additionally, these centers are also made to create a safe environment for people with health conditions.

Meals are healthier.

Through carefully-constructed meal plans, your loved one can enjoy healthier meals with assisted living. This would also prevent them from compromising and jeopardizing their current health condition because assisted living staff would watch over the food that they eat.

Transportation would not be a problem.

Assisted living facilities give your loved one the chance to go places hassle-free. These facilities often provide transportation to places like shopping centers and even to community events to make things easier for your loved one.

Your loved one gets to expand their circle.

Your sick or elderly loved one would get the chance to meet new people! This would also help improve their quality of life and give them purpose once again despite the challenges they face with their health condition. Plus, they get to learn more about other people.
All these benefits are ensured at facilities like Beloved Shepherd LLC. We offer Habilitation Services in Fort Wayne, Indiana, along with several other assisted living services. Our staff and personnel are dedicated to providing efficient support services for all our clients' needs.
If you would like to inquire about our services, don't hesitate to call us at 260-422-9243 or through our e-mail address at belovedshepherd1@gmail.com. You may also visit our website at www.belovedshepherd.com and fill out the contact form indicated. Our website also provides vital information for your perusal.