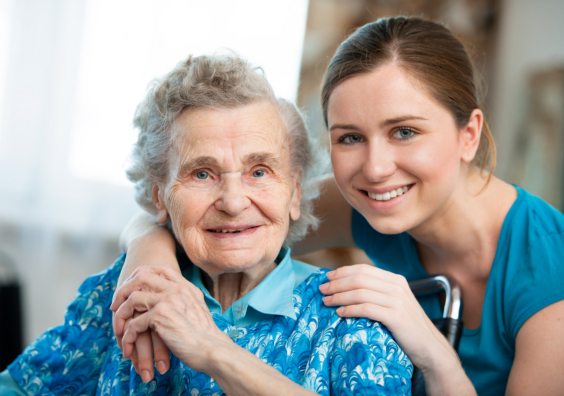 Family members who are at the same time the primary caregivers to their elderly can safely go on a break with our respite services in Indiana. Whether you need to take a break overnight or for just a few hours, trust that you will have the most capable hands to look after your elderly.
Our habilitation services in Fort Wayne, Indiana accommodate your respite needs through the following services:
In-Home Short-Term Care
For families who deliver primary care to their elderly, our in-home short-term care can give them a few hours to relax or do some groceries for replenishments at home. Depending on the arrangement, you may also opt for overnight care for your senior loved one to give you more time off from your care responsibilities at home.
Short-Term Facility Care
Families can also choose to have their senior loved one spend their temporary care at our Assisted Living Facility, to give them the chance to mingle with our other clients. They can even join in on the day's activities so they can have a little fun and leisure while they are staying with us for their respite services. Our short-term facility care can be a couple to a few hours, depending on the client's arrangement.
Adult Day Programs
During respite services, we can also help you find adult day programs that will benefit your elderly's wellness or mental health. Stimulation is still very much important in seniors because this gives them the positivity to enjoy life and have good energy for themselves. Activities within the community can engage them into new friendships or skills that will entertain them or give interest to them. Attending adult day programs can be half a day or a few hours, depending on the program.
Respite services though temporary, are very crucial for primary caregivers since this window of rest and relaxation can give their bodies its much-needed break. Whether families choose an in-home or facility care for their senior loved one, the common goal is to give both the senior and their primary caregiver a break in contact and their well-deserved rest.
Help someone you know take a break and call on Beloved Shepherd LLC to assist them with their respite service needs.