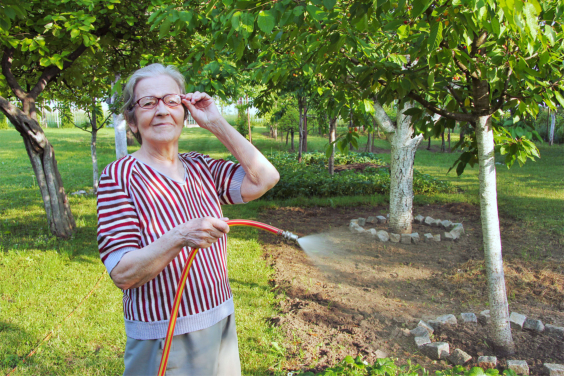 Providers of habilitation services in Fort Wayne, Indiana help individuals 18 years old and above to become self-sufficient at home. By teaching them how to take better care of themselves, they can do more things on their own when their family members are out to take care of other responsibilities.
Skill development is systematically introduced by our dedicated staff in order for our clients to slowly be familiar with the different things they need to do that will help them gain a new skill which can help them care for themselves.
Develop Care For One's Self
By assessing their physical capacity, our staff can gauge the things the client can do and cannot do on their own. Teaching them how to put on their clothes without assistance and perhaps rearranging household items that will make their tasks easier and flow even better can be done to help improve their home environment. Their safety is always the main priority and with proper awareness and reminders, they can gain the confidence to do basic self-care at home.
Learn Independence
Once they gain skills in self-care, practice exercising their independence. When they can do things on their own at home or at our Assisted Living Facility without any assistance of a family member or caregiver, they have gotten so far at believing in themselves for actually making a lot of progress from the start of the program. Even if it just means talking to a neighbor or offering to water a plant is already an achievement and their progress should be acknowledged.
Promotion of Community Involvement
Just because they are differently-abled, it does not necessarily mean they are incapable. They may have a different way of doing things because of their physical capacity but the bottom line is they can do it. By exposing them to locally hosted group events or workshops, we are expanding their horizons by bringing them into the community and closing the gaps between what is "normal" and what is not. Being present in the community enriches both our client and the community members before them.
Even with their circumstances, they are very much capable of doing different tasks. Building up one's confidence through our residential habilitation programs help them to approach life happily with high morale. Low self-esteem does not just exist with people who are differently-abled, even people who are physically in shape also need some boost of confidence.
Let this blog from Beloved Shepherd LLC help a family or someone you know to learn a skill and gain a renewed confidence in life. Our services are available in Allen County, Fort Wayne, IN.