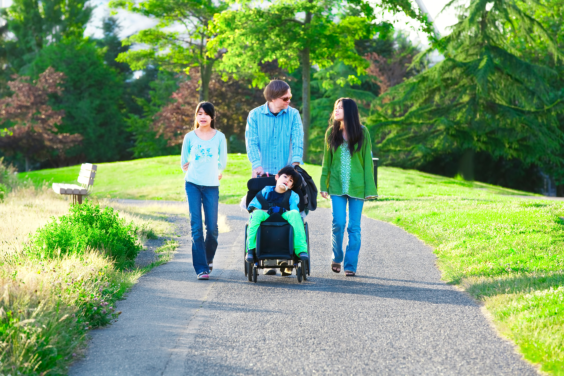 Do you have any plans to travel with your loved one with developmental disability? If you've been hesitating for a long time, know that there are plenty of ways to ensure their safety and comfort, especially in the transportation matters. There are Habilitation Services providers that can help you with transportation needs even if it's only up to the airport.
At Beloved Shepherd LLC, we're here to help you ensure that the wellbeing of your loved one with developmental disability is cared for. We can assist you with your transportation preferences to ensure that your loved one will have a smooth and comfortable travel. Along with that, here are further travel tips that you can find helpful in implementing your travel goals.
Create a Plan
Even if you're not a planner kind of person, taking with you a loved one with developmental disability on a trip can be made more manageable with a good plan. You need to identify ideal schedules to head out, book tickets early, arrange to get some assistance, and ensure that your loved one with developmental disability will be well-attended to.
Read about Travel Safety
It can also help when you learn in advance helpful information about how to ensure the safety of your loved one on transit and in your intended destination. Research about the place you're going to and learn about locations that you can visit and that are safe for their welfare. After all, their safety is still your priority.
Practice Traveling
Before you can implement long-distance trips, it is also ideal to conduct practice runs in your own community. With some assistance from providers of support service in Indiana, you can visit parks, museums, and important places that they can be interested in. With practice runs, your loved one can familiarize themselves with seeing new places, hearing vehicle honks, and other travel-related challenges.
Coordinate with Their Physician
In these trips, you also need to make sure that their health care needs are being properly monitored and addressed. Their physician can help you in preparing additional details about their health and how you can prepare for their medications and other unexpected instances. Their doctor can also help you to cope with conditions when medical support is limited.
Put on Emergency ID
In your trip, ensure that your loved one puts on emergency identification so that they can be easily located when any untoward incident happens. Ensure that the ID contains their updated photo, medical information, and your contact number.
Disabilities should not be a reason to keep you and your loved one from enjoying beautiful places together. As providers of Respite Services in Fort Wayne, Indiana, we recognize that these travels also have benefits of their own. With sufficient planning, and with the right kind of support, your transportation challenges can be managed.
If you need our assistance, contact us right away.